Here's what went on in September - now time for a 'Golden Week' and some golden holidays!:
With the theme 'accelerating change', the AWLS, held by Quest Conferences, was hosted at the Mandarin Oriental, with our Founding Partner Chloé Reuter speaking on the topic of being a successful women leader. Industry figures came together and discuss, share and exchange expertise in order to progress the advancement of women and to promote diversity and inclusiveness in the workplace.
A rooftop party with the Shanghai headquarter's teams and Reuter Alumni – those who've worked with us in the last decade – coincided with the 21st birthday of our Managing Partner Nick Cakebread. Homeslice pizza, drinks and cake paired with Shanghai's Autumn weather – nice.
Australia's national tourism organization, Tourism Australia, will be expanding their positioning on China's social media landscape, and via international business events, PR and media programs, trade shows and industry programs, online communications and consumer research.
Atlantis Sanya officially announced actor Li Xian as the resort's first Brand Ambassador. Riding on a wave of immense popularity since his recent hit TV drama Go Go Squid! Li is dubbed as the "Perfect Boyfriend" by Chinese netizens and will be visiting Atlantis Sanya this year to conduct fan meetings and thoroughly experience the resort's full offering.
Installation Artist Juju Wang, Visual Artist More Tong and Fashion Designer Dido Liu featured in Conrad Hotels & Resorts' brand campaign 'Designed for Inspiration' official launch. The influential design experts featured in videos that shared how Conrad hotels inspire their design.
The Middle House played host to the art program that's been touring all of The House Collective properties around China (Beijing, Hong Kong, Chengdu and Shanghai). Katja Loher's "Seeds of Life" exhibition celebrates the emerging culture of fashion and art.
The Middle House also showed their green initiatives by working with ... Green Initiatives! The city's eco-passionate people gathered to watch the documentary Our Business: Our Planet and find out how the global business community can help solve the world's environmental crises.
Value Retail is the only company to specialise exclusively in the creation and operation of luxury outlet destinations; The Bicester Village Shopping Collection in Europe and China. In their Suzhou Village destination, they held a collaboration with a charity named ADream. The exhibition saw 15 Chinese creative talents make designs for displays all centering on the imagery of rabbits.
The Sotheby's Hong Kong Autumn sales preview was a line-up of masterpieces that went on an Asia Travelling Exhibition, to Shanghai, Beijing, Jakarta, Bangkok, Singapore, Seoul and Taipei. This season was led by an important Beijing-enamelled pouch-shaped glass vase labelled "arguably the greatest example of Qing dynasty art in private hands."
Swedish founded Profoto, the world's leading manufacturer of professional camera flashes teamed up with Huawei to bring cutting edge camera and lighting technology to smartphone photographers all over the world.  The launch announced the world's very first studio light for smartphones; The Profoto C1 range that syncs up with the intuitive professional camera app called 'Profoto Camera'. 
Canada Goose was in the North East of China, expanding into Shenyang and Harbin. Leading fashion and lifestyle influencers attended the Shenyang store opening and Harbin pop-up (the video above from Harbin), along with 100 guests who learned styling tips and the brand's captivating history.
Malone Souliers is a bold and feminine luxury British footwear brand, designed in London and made in Italy. Malone Souliers visited Beijing, Shanghai and Hong Kong, with Mary Alice Malone speaking to leading media and influencers about the bold and feminine luxury British footwear brand.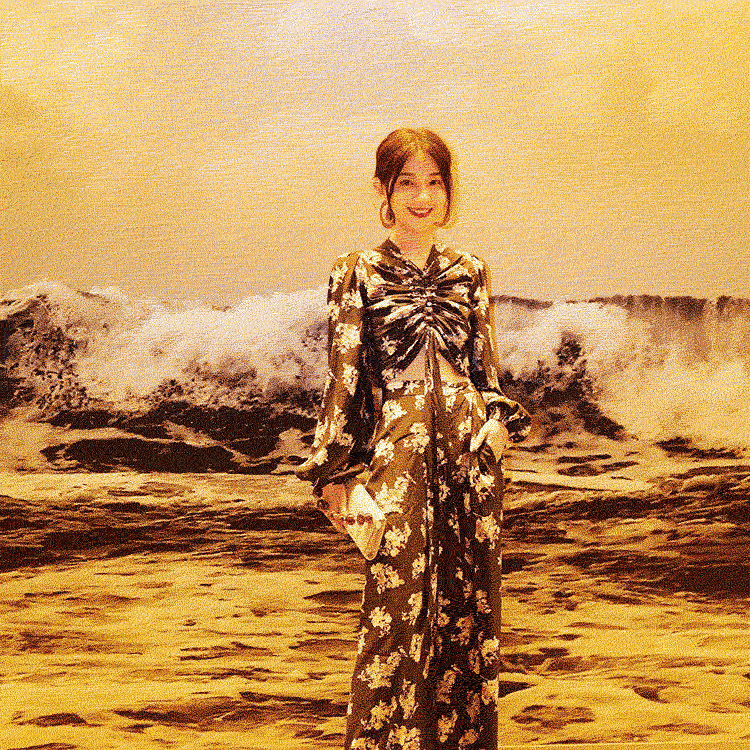 Showing at New York Fashion Week, Australian fashion icon Zimmermann also invited top Chinese fashion influencers such as zola 西门大嫂 to share the show and details of the pieces to their fans in China.
With design ateliers in Paris, Stockholm and Los Angeles, & Other Stories' collections are as eclectic as the locations it takes inspiration from. & Other Stories launched onto China's digital eco-system, with their new WeChat platform followed by Tmall, launching with Weibo and WeChat live-streaming from KOLs Sasha, Fay and Iris.
Everlane held a launch event to mark the opening of their Tmall store. Known for championing sustainable practices and its ethos of "radical transparency," Everlane is known for revealing the costs behind each product – from materials and labor to transport and duties – and offering it to consumers at a price below the traditional retail markup.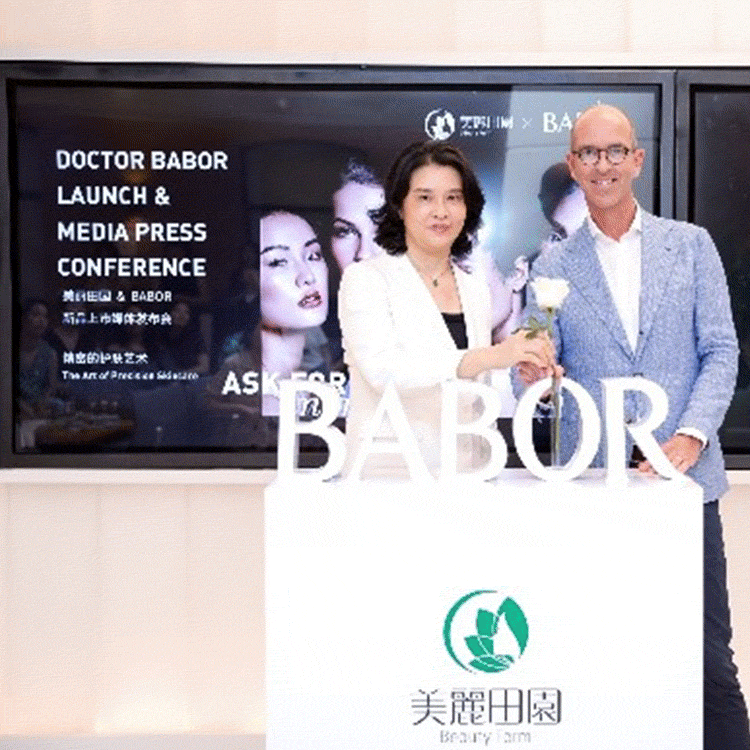 Last month, the DOCTOR BABOR launch and media press conference was held in Shanghai. BABOR has collaborated with Beauty Farm to launch two DOCTOR BABOR products and a SPA treatment experiment in mainland China. Mr. Redomske, President & COO of BABOR Asia Pacific, and Xiaolei Ha, Director of Beauty Farm, both shared their understanding of what this milestone means for the two brands, as well as the philosophy behind brands and products.
On Qixi, also known as Chinese Valentine's Day, American beauty brand Too Faced collaborated with six leading Chinese beauty influencers, including RuiRui and Lynn_Makeup, for a special "Peachy Glam" Qixi tutorial on Weibo.
Over 400 attendees registered for the 2019 seminar via a WeChat-based H5 invitation. HE Pierre Gramegna, Minister of Finance, Grand Duchy of Luxembourg and Luxembourg for Finance CEO Nicolas Mackel joined other senior figures in attendance, speaking about building the 'financial silk road'.
For more, follow us on LinkedIn!