All of us at Reuter Communications wish you a Happy New Year and an amazing 2020!
This time of year gives us a chance to look back at a fantastic 12 months, with clients, colleagues and people that made it unforgettable.
Here are a few highlights from December, followed by a look at some of the work from the entire year.
Tmall follows up their Double 11 shopping festival with Double 12 on the 12th of December. & Other Stories created relevant content to interact with their customers and amplify the D12 information, styling inspiration and special editions to boost sales performance.
Too Faced collaborated with beauty influencers on Douyin (AKA Tik Tok) and produced a series of makeup tutorials, explaining how to create amazing looks with Too Faced Pretty Rich Eye Shadow Palette and Diamond Highlighter. 17 Douyin tutorial videos in total generated more than 140,000 likes, comments and reposts.
Shanghai hosted a three-day event for KILIAN brand founder Mr. Kilian Hennessy. Meeting key figures in China's beauty industry, media and influencers, the brand told the story of their China journey, creating buzz for the new KILIAN boutique store opening soon.
The RITUALS brand launch campaign in China began. Beauty and lifestyle influencers live-streamed and collaborated across multiple social platforms, including Weibo, WeChat, and RED (Xiaohongshu), to tell the RITUALS brand story to Chinese consumers and drive traffic to the new Tmall store.
LANVIN, the oldest fashion maison in France, celebrated "Dialogue: Lanvin's 130th Anniversary" with a large-scale art exhibition at Fosun Foundation Shanghai. The exhibition presented the evolution of LANVIN, paying tribute to the past while looking forward into the future. Until February 9th 2020, a series of public events for the brand's anniversary will be held at Fosun Foundation Shanghai.
Now for a quick look back at just a short selection of 2019 moments - follow us on WeChat to see all the year's highlights: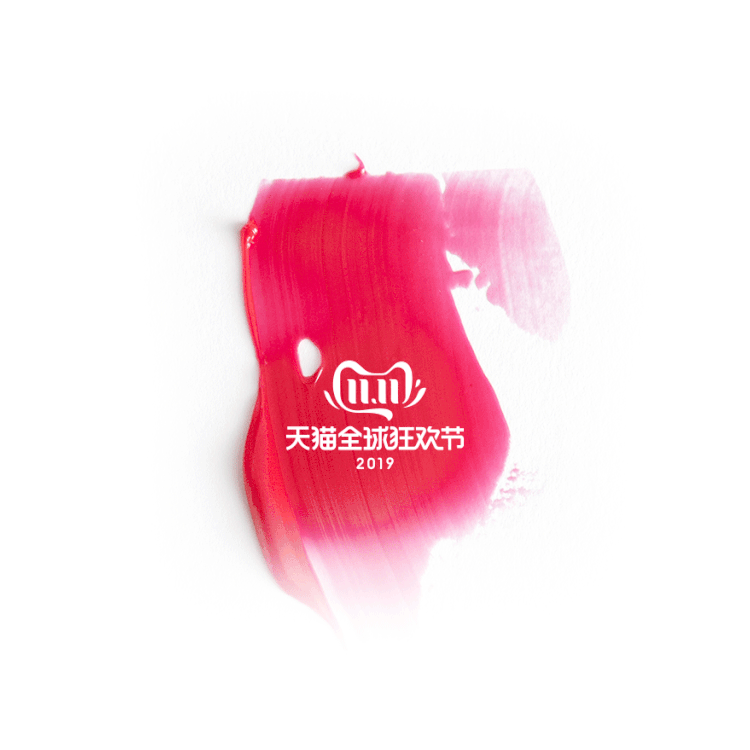 Double 11 is the biggest shopping festival in the world, and this year's was the first time that & Other Stories joined. With their Tmall store already launched, it was also about driving off-Alibaba traffic to the brand's store. This was achieved by working with over 40 highly targeted KOLs on their content strategy, so they could successfully drive traffic and conversion during this all-important sales festival.
Everlane held a launch event to mark the opening of their Tmall store. Known for championing sustainable practices and its ethos of "radical transparency," Everlane is known for revealing the costs behind each product – from materials and labor to transport and duties – and offering it to consumers at a price below the traditional retail markup.
These cute illustrations are some of the designed content that our creative team has been producing with Tourism Australia, in order to position Australia as a fashionable and vibrant destination to Chinese tourists. Illustration credit: Charlotte Feng.
Space NK invited Jo Malone herself to China. Jo Malone spoke with Chloé Reuter about entrepreneurship, courage and kindness in business and life, as well as introducing the 'Jo Loves' brand.
Canada Goose celebrated the grand opening of its Shanghai ifc store with its "Live in the Open" experience, created to inspire fans to immerse themselves in nature, engage with the outside world and achieve greatness in themselves and others. The events began at Canada Goose's new ifc store location and continued at a spectacular open-air venue on the banks of the Huangpu River.
Value Retail is the only company to specialise exclusively in the creation and operation of luxury outlet destinations; The Bicester Village Shopping Collection in Europe and China. In their Suzhou Village destination, they held a collaboration with a charity named ADream. The exhibition saw 15 Chinese creative talents make designs for displays all centering on the imagery of rabbits.
On Qixi, also known as Chinese Valentine's Day, American beauty brand Too Faced collaborated with six leading Chinese beauty influencers, including RuiRui and Lynn_Makeup, for a special "Peachy Glam" Qixi tutorial on Weibo.
Kilian sees 'perfume as an art'. This ethos was presented on RED (Xiaohongshu) as Kilian launched its account in order to connect with the platform's audience, telling the brand story of seeking a perfect alliance between elegance and uncompromising luxury.
Punctuation became pigs as national culture met subculture. DIESEL represented the youthful side of Chinese New Year with clever designs and urban style.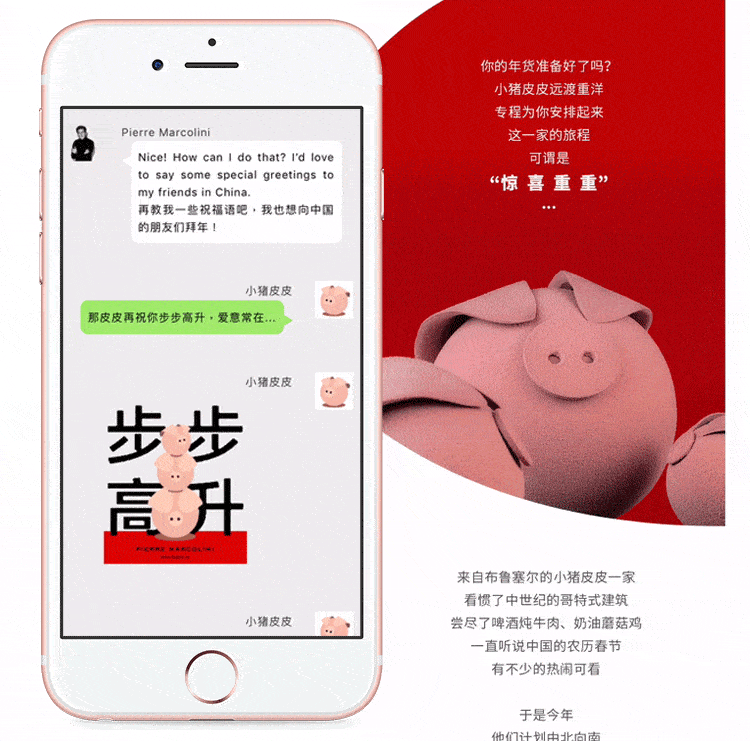 Our creative team conceived little piggies! Inspired by the Year of the Pig and the Belgian chocolatier, the team came up with these designs that let Pierre Marcolini get in touch with their Chinese customers on social media.
2019 wasn't all about the work - 'have fun' is a core value at Reuter Communications!
We started the year with an annual company trip, this time to Sanya.
We've given talks and presentations around the world, from London to New York to Paris to Dubrovnik to Singapore...
and back to China...
We hosted social mixers by our community platform The Luxury Conversation:
We had Summer, birthday and Christmas parties...
Our people were recognised as award-winners...
and we were joined by new Directors and plenty of new faces as we grew to over 100 colleagues across four offices.
Our research division, Reuter: Intelligence, expanded its offering with a regular China Luxury Briefing. (email research (at) reutercomms.com to receive the newsletter!)
and our activities were put together under one umbrella of Reuter: Academy that holds talks, learning sessions and fun like rooftop yoga.
All this is just a flavour of 2019 - there's too much to mention!
As we continue our growth in 2020, we are continually looking for talented people to join us - contact talent (at) reutercomms.com for opportunities if you have impressive agency experience and want to take your career to the next level.
Happy New Year!